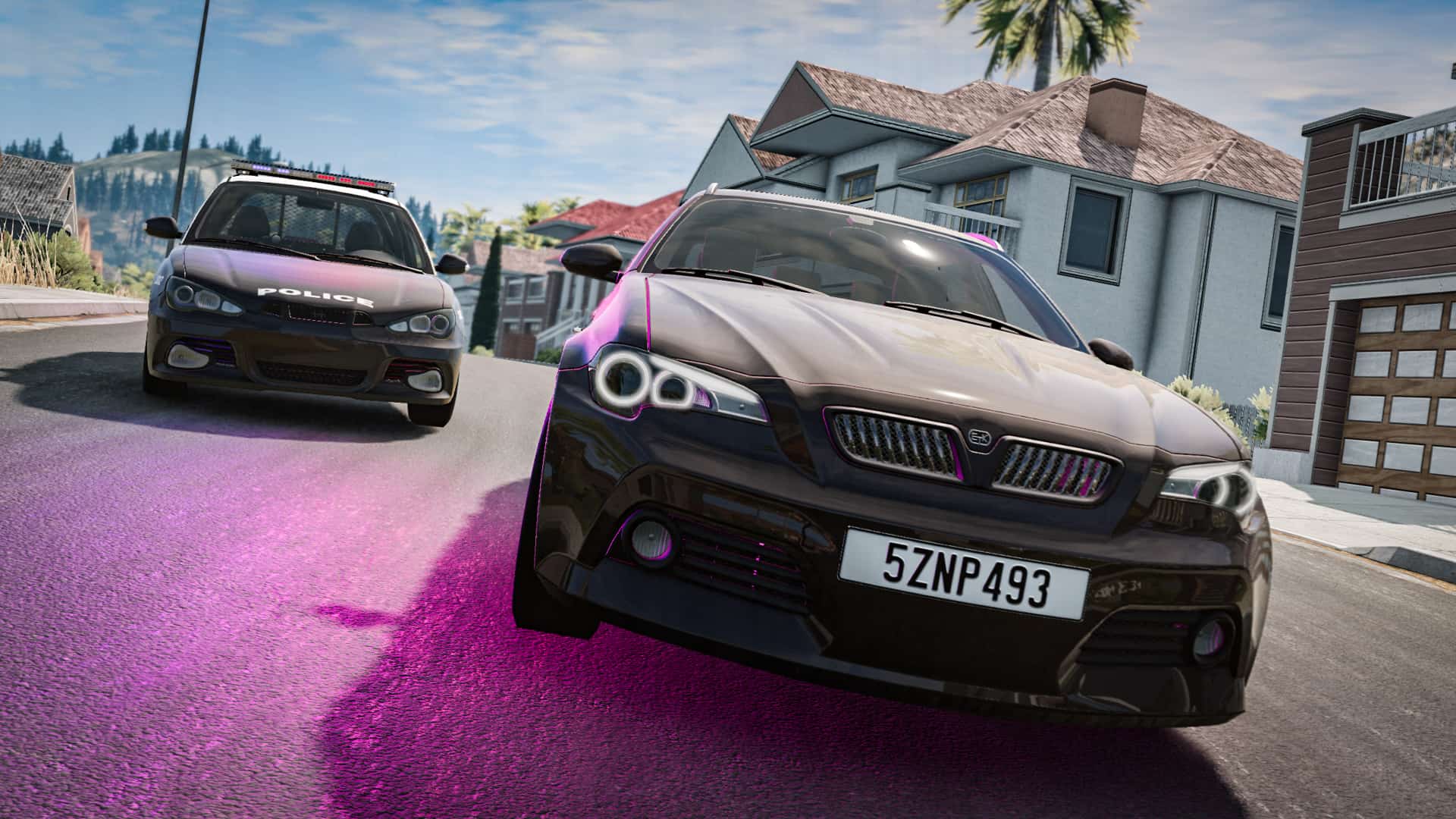 BeamNG.drive's v0.26 update introduced several improvements to the physics heavy driving game, including a secret career mode!
Share
Tweet
Share
Share
Email
The BeamNG.drive freight train continues apace, with the unbelievably fun driving sim gaining its recent v0.26 update.
As well as a vast number of fixes for its cars and levels, including a remastered Ibishu Covet and PBR (physically based rendering) upgrades for Italy, Utah and West Coast USA maps, the developers secretly implemented an early version of its long-awaited career mode.
One criticism levelled at BeamNG.drive (BeamNG) is that it lacks a clear goal – unsurprising given it's a physics sandbox in Early Access. With hundreds of scenarios and missions to complete (and more user-created examples), seeing and doing everything in BeamNG is an onerous task.
However, judging from our early look at BeamNG's campaign mode, the developers have potentially found a way to tie together all of BeamNG's loose threads and create an engaging single-player experience.
How to access BeamNG.drive's career mode
On BeamNG.drive's main menu, simply scroll to the bottom right tile titled: 'Career (coming soon)' and click it six times in quick succession. That's it, you're in! (Yay). Here, you'll be reminded that BeamNG's career mode is experimental and that any progress made will be lost in future updates. (Boo).
Next, we are introduced to the game's clever career branches. There are four in total, with experience points gained based on the number of relevant missions passed (and how well you've performed). Experience points lead to levelling up, with future updates offering in-game cash rewards. Being paid to crash? Are we some kind of 2008 Renault F1 driver or something?
Experience points are separated into Branch Experience (Branch EXP) and Beam Experience (Beam EXP) categories, so levelling up in individual Branches will increase your overall Beam EXP. At the moment, no indication has been given on what cash rewards can be used for, but it wouldn't be a stretch to assume cash can purchase extra vehicles, props and other upgrades.
BeamNG.drive Career Branches
BeamNG.drive's Career Branches are divided into four: Motorsports, Labourer, Specialized and Adventure.
Motorsports
The Motorsports branch involves pure racing, be it on the city streets, race tracks, dirt tracks or simple drag races, players will gain EXP for finishing first and within certain time limits.
Labourer
Vehicle recovery, delivering cargo in precarious conditions and fulfilling other tasks make up the Labourer Career Branch, with a focus on heavier machinery like trucks, vans and pickups expected.
Specialized
The Specialized Career Branch appears to hinge on classic cops n' robbers style scenarios, where chasing down and disabling a criminal's car for at least five seconds leads to EXP gains. More varied emergency service operations are expected in future updates too.
Adventure
This is where the innate silliness of BeamNG shines through. Want to shoot cannonballs at a phalanx of three-wheeled Pigeons? Of course, you do. The Adventure Career Branch brings stunts and car games to Beam NG's career mode – naturally grabbing the attention of more casual racing game fans.
BeamNG.drive's secret career mode: first impressions
Our early look at BeamNG's career mode sees us begin in the West Coast USA map, in our 'home' garage complex. Here, you can pick your favourite car, upgrade it and begin exploring the map. Players can traverse the highways and byways in search of additional spawn points and missions.
You can select a route to missions and points of interest via the in-game map (I mapped this to the 'M' key), and helpful arrows on the road will point you in the right direction. Clicking a mission will bring up a sub-menu showing which Career Branch it belongs to, plus an overview of its content.
With plenty of disparate activities to take part in – and a huge variety, too – combined with BeamNG's fun driving model, traversing the map to your next destination is a joy.
I begin with the aforementioned artillery attack on fibreglass Reliant Robin clones. After expertly trying to land a cannonball directly on top of my target – and missing several times – I resort to firing straight at the ground, turning this into a deadly game of bowling instead. And it works. Strike!
Mrs McGregor watches from the shadows, unimpressed at my skittling skills and decides to have a go herself (we won't discuss how much better she did), highlighting the appeal of BeamNG's unique brand of zany fun (she rarely wants to get involved in my sim racing, surprisingly).
Next up, I try a couple of Motorsport Branch races. These are checkpoint-based events through the city streets and beyond with only three opponents, so lack the urgency of a real race. The AI are quite slow too, so don't provide a stern enough challenge, unfortunately.
I venture into the Specialized Career Branch next and having enjoyed the pursuit-style missions and scenarios in BeamNG before I'm really looking forward to these. And they do not disappoint.
Devising a technique to spin out and disable an opponent's car without destroying your own is tricky, but it's certainly fun to try. Pulling off the perfect PIT (Pursuit Intervention Technique) manoeuvre by nudging a car's rear quarter panel is so so satisfying. It's my favourite activity in BeamNG so far.
A full-on cop career branch has so much potential in my eyes, but let's stick with traffic policing and veer away from a whole Serpico scenario…
If you've played through many of BeamNG's scenarios and missions then you will be unsurprised by this early career mode build. Many of the activities are similar to what's come before, but this time everything has been presented more coherently.
The idea of splitting BeamNG's career into four distinct strands also seems like a solid design decision, allowing players to focus on their preferred driving discipline while racking up overall Beam EXP points.
The bones of a great career mode are there, but it does need fleshing out. Will there be a storyline for example? The BeamNG team experimented with comic book-style cutscenes and a story in its A Rocky Start campaign mode, but fan reaction was a little… muted.
Does BeamNG even need a storyline? Perhaps not, as the BeamNG.drive experience is all about manipulating its superlative physics engine to create hilarious and spectacular moments, some of which don't end up in a massive crash.
BeamNG.drive is chock full of potential – the gaming community has been saying as much for years – but finally, it looks like it will be receiving the career mode it deserves.
Do you think the BeamNG team is heading in the right direction with its career mode? Let us know in the comments below.
Related Items:BeamNG.Drive, Featured, News, PC Gaming, update
Share
Tweet
Share
Share
Email
Comments
Recommended for you
PESC: Simone Maria Marcenò, Sebastian Job score wild card Long Beach victories

Cube Controls' debut sim racing SP01 Pedals release this month

Everything you need to know about 2023 iRacing Season 2 – LMSC, FF1600, Clio Cup and Jerez